Book your Obituary Ads with Dainik Bhaskar Instantly Online
Publish dedications and remembrances to your loved ones who have passed on to the other world in your own State. The Obituary pullout of Dainik Bhaskar is the most widely circulated one of the state. Invite extended family members and close ones at the funeral and condolence meetings of your near and dear ones through obituary display advertisements in Dainik Bhaskar Newspaper.
PUBLISHING DAYS
Booking Deadline
Minimum Size
PUBLISHING DAYS
Minimum Size
Where is Obituary published from ?
LOCATIONS
---
Innovation Option
ADVERTISING INNOVATIONS
---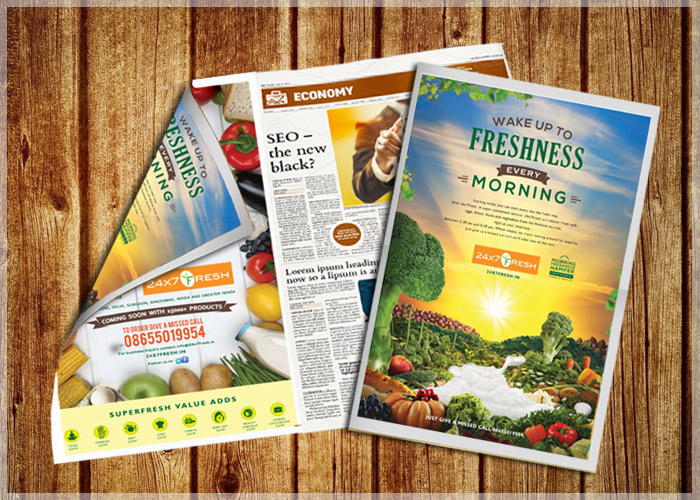 Jacket Full Page Ad
33cm x 52cm
These display ads are placed on the Front Page of the newspaper on both the sides. They are available in the dimensions of 33 cm X 48cm
Half jackets Ad
16.5cm x 52cm
These display ads appear on half of the front page in a newspaper. Half-Jacket ads are available in 16.5 cm X 52 cm dimensions.
Book Mark Ad
3cm x 52cm
Bookmark ads peek out of the newspapers just like a normal bookmark marking the page where your ad has appeared. You can choose to book a full/half-page ad in this case.
Pointers Ad
4cm x 5 cm
Pointer ad appears on the left-most column of the main page. This small ad appears in 4 cm X 5 cm size.
SkyBus Ad
33cm X 5cm
These ads materialize under the masthead of the newspaper in the main page and are 33 cm in length and 5cm in width
Advertorial Ad
Any Size
Publish an article about your product / service - to be placed alongside regular editorial content. You get to choose your headline, text & visuals.
Why advertise in Obituary ?
WHY ADVERTISE IN
Dainik Bhaskar Obituary

?
---
Dainik Bhaskar is a preferred choice for placing display obituary ads because:
It has a huge readership and circulation across 14 states in India, hence, is largely preferred by the advertisers.
The advertising rates are relatively economical for all formats.
The Obituary ads consist of:
All important funeral details – date of expiry, name of the deceased, funeral details.
Any additional message that you wish to add – experiences, facts, etc.
Obituary ads convey the message of the unfortunate demise of someone close to one's friends and distant relatives. The purpose is to communicate the news to a mass, which would otherwise be a difficult task for the family of the deceased.