Book your Appointment Ads with Dainik Bhaskar Instantly Online
The best guide for all job seekers & recruiters in 14 states with 63 editions in Hindi, English, Marathi and Gujarati for Dainik Bhaskar Appointment Newspaper pullout. Reach out to prospective candidates as the appropriate recruiter with the help of this pullout!!
PUBLISHING DAYS
Booking Deadline
Minimum Size
PUBLISHING DAYS
Minimum Size
Where is Appointment published from ?
LOCATIONS
---
Select a Discount Package

DISCOUNT PACKAGES

---

Dainik Bhaskar - ( Jabalpur + Satna + Chhindwara + Singrauli + Nagpur + Akola + Aurangabad )

Rs.

3400 / sqcm
Book Now

Dainik Bhaskar - (All Madhya Pradesh)

Rs.

3000 / sqcm
Book Now

Dainik Bhaskar - ( Jabalpur + Satna + Chhindwara +Singrauli )

Rs.

2300 / sqcm
Book Now

Dainik Bhaskar - ( Nagpur + Akola + Aurangabad )

Rs.

1500 / sqcm
Book Now
Innovation Option
ADVERTISING INNOVATIONS
---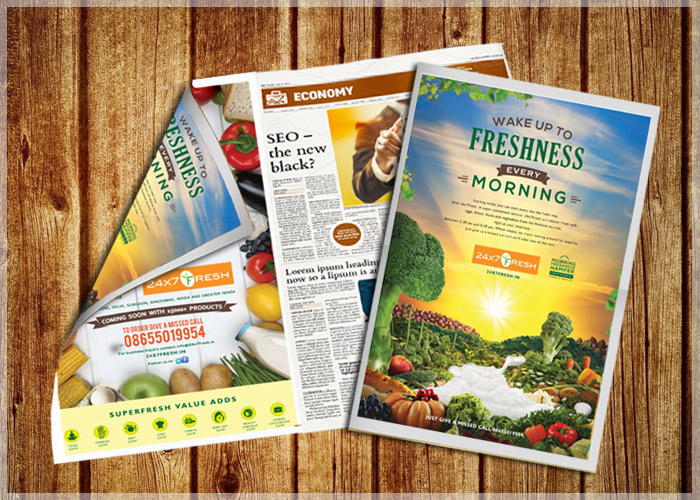 Jacket Full Page Ad
33cm x 52cm
These display ads are placed on the Front Page of the newspaper on both the sides. They are available in the dimensions of 33 cm X 48cm
Half jackets Ad
16.5cm x 52cm
These display ads appear on half of the front page in a newspaper. Half-Jacket ads are available in 16.5 cm X 52 cm dimensions.
Book Mark Ad
3cm x 52cm
Bookmark ads peek out of the newspapers just like a normal bookmark marking the page where your ad has appeared. You can choose to book a full/half-page ad in this case.
Pointers Ad
4cm x 5 cm
Pointer ad appears on the left-most column of the main page. This small ad appears in 4 cm X 5 cm size.
SkyBus Ad
33cm X 5cm
These ads materialize under the masthead of the newspaper in the main page and are 33 cm in length and 5cm in width
Advertorial Ad
Any Size
Publish an article about your product / service - to be placed alongside regular editorial content. You get to choose your headline, text & visuals.
Why advertise in Appointment ?
WHY ADVERTISE IN
Dainik Bhaskar Appointment

?
---
The easiest solution to this would be advertising on the right platform. Dainik Bhaskar is one of the best print mediums to publish Appointment/Recruitment ads primarily because:
Being the second most circulated newspaper in India, Dainik Bhaskar has a wide reach, and is largely preferred by recruiters for Appointment ads.
It has potentially connected several recruiters and employers over the years, and continues to establish strong lineage with the advertisers.
Employees form the backbone of any successful business. Without the right minds working together, the road to victory becomes ten times more difficult. However, at some point, every recruiter undergoes a significant amount of difficulty in locating the right people for his/her business.
releaseMyAd offers a complete hassle-free procedure to place Appointment advertisements in Dainik Bhaskar.